Xtreme Marketing
FirstTeamXtreme makes every effort to sell your home so that you will receive top dollar. Our marketing style has been called unconventional. We prefer to call it cutting edge! With a strong web presence and unique tools at his disposal, Maximus with FirstTeamXtreme finished as one of the top ten agents in San Clemente in 2004.
Millions of readers see First Team's full page color ads in major newspapers throughout Southern California, as well as weekly full page ads in community papers, daily classifieds and direct mail ads. Your home can also appear in our 32 page color magazine which we distribute free every month. When people are looking for a home, they are looking at First Team's ads!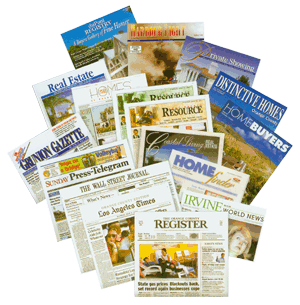 Our #1 job is finding the right buyer for your home. We make sure that our phones ring day and night with potential buyers. Our ads deliver up to 6,000 buyer ad calls into our offices every month. That's 1,500 interested buyers contacting us every week! Chances are we already have a buyer for your home!
With strong consistent branding, our targeted Xtreme marketing efforts have proven quite successful. Please view just a few of our Xtreme marketing samples below:
Xtreme Postcard #3

Xtreme Notepad

Xtreme Postcard #6

Xtreme Property Flyer

Xtreme Jumbo Postcard